ETM develops the SCADA system SIMATIC WinCC Open Architecture. SIMATIC WinCC Open Architecture, former known as PVSS, forms part of the SIMATIC HMI range and is designed for use in applications requiring a high degree of client-specific adaptability, large and/or complex applications and projects that impose specific system requirements and functions.
ETM's solutions are particularly placed in the areas of traffic, water, energy, oil & gas, building automation industry as well as research.
ETM professional control is a 100% owned subsidiary of Siemens AG, headquartered in Eisenstadt, Austria. Organizationally and functionally is ETM assigned to Digital Industry – Factory Automation – HMI (DI FA HMI).
Customers can rely on high-quality services and a product in a class of its own. Bernhard Reichl, Managing Director of ETM: "Customer satisfaction, continual on-going development of WinCC OA and concentration on our target markets are the focal points of our company strategy."
A worldwide network of certified WinCC OA Partners and system integrators realizes customer projects around the globe. More than 160 highly qualified employees, maintain the long-term technological lead with their know-how and creativity. Employees of the Centers of Competence in Germany, USA and China support SIMATIC WinCC Open Architecture worldwide.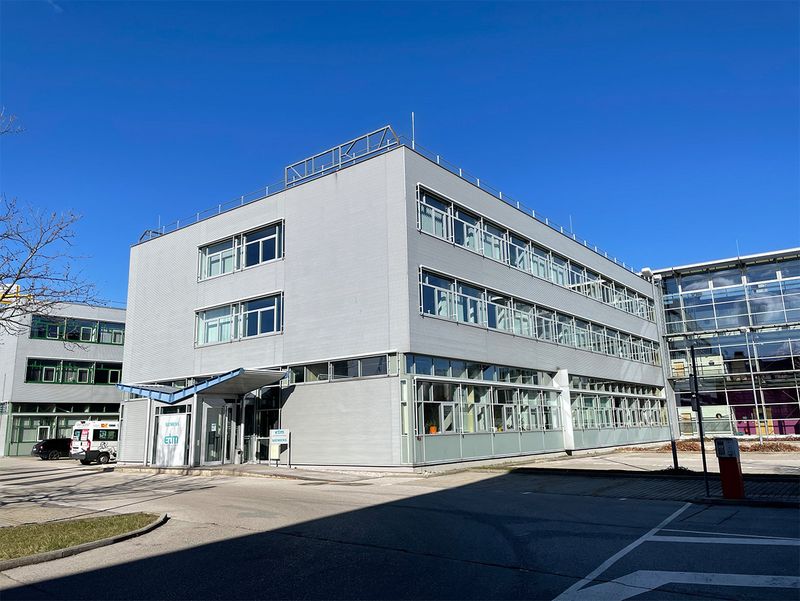 ---
Milestones in ETM's history
| | |
| --- | --- |
| 1985 | Founded as a one-man business |
| 1990 | Becomes a limited company owned wholly by the family |
| 1996 | ETM is awarded the "Burgenland prize for innovation" |
| 1998 | Linz office opened |
| 1998 | Hannover office opened. Research Promotion Fund awards ETM the "Success through research" prize |
| 2000 | CERN, the international research center in Geneva, opts for PVSS after a 3-year evaluation phase |
| 2003 | Dutch branch established |
| 2004 | MBO and Co-operation with GEP |
| 2005 | Establishment ETM professional control GmbH |
| 2007 | ETM becomes a 100% owned Siemens subsidiary |
| 2010 | Renaming of PVSS into SIMATIC WinCC Open Architecture |
---
Organization and employees
Our employees bring experience from a range of disciplines, including computer science, business information systems, mathematics and physics, as well as aircraft, mechanical and electrical engineering. This expertise and on-going professional development ensures not only high standards of teamwork but also the best from each member of staff.
ETM encourages its employee's individuality and develops at the same time a corporate culture which goes beyond teamwork.
Business management - ETM professional control GmbH